Barbra Lica
Saturday October 21, 2017
Show starts at 7.30pm
Barbra Lica is a fast-rising star on the Canadian music scene. Since her 2012 debut album release (That's What I Do), she has been selected as one of Canada's Top 5 Jazz singers by CBC host Tim Tamashiro, as well as one of 5 up-and-coming jazz artists in Toronto by blogTO. On October 21, Barbra will be presenting all new songs and stories from her latest album, "I'm Still Learning", released October 2016 by Justin Time Records. Her show uniquely combines original songs with a vintage-pop feel and re-imagined standards from the era of Doris Day and Peggy Lee. She'll be joined by a stellar band of jazz musicians from across Canada.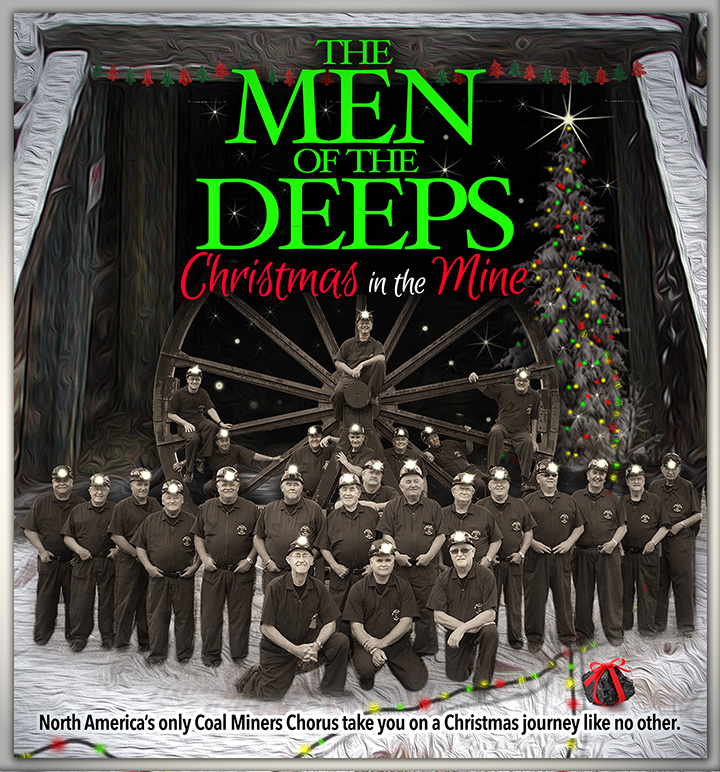 Men of the Deeps
Saturday December 2, 2017
Show starts at 7.30pm
Men of the Deeps, North America's only coal miners' choir celebrates its 50th anniversary with its first ever solo Christmas tour. The Men of the Deeps is a choir of working and retired coal miners from the island of Cape Breton in Nova Scotia, Canada. Organized in 1966 as part of Cape Breton's contribution to Canada's Centennial Year (1967), the group's inception was an effort by the people of Cape Breton to preserve in song some of the rich folklore of that island's coal mining communities.
In addition to its time-honoured performances of mining songs and stories, and reminiscences from its beloved Cape Breton Island, the choir will provide lots of special Yuletide surprises.
The Great Canadian Songbook
Saturday November 18, 2017
Show starts at 7.30pm
The Great Canadian Songbook is a show that highlights the greatest Canadian songs of the past and present, taking audiences on a musical journey from Bonavista to Vancouver Island! Drawing on a wide array of music and a variety of genres, performers Ken Lavigne, Tiller's Folly and Diyet combine stories, music and projections to provide the audience a stylistic overview of Canada's greatest hits. The show features the music of Leonard Cohen, Stan Rogers, Joni Mitchell, Neil Young, Buffy St. Marie, Anne Murray & Stompin' Tom Connors in addition to contemporary artists Sarah McLaughlin, Bare Naked Ladies and Blue Rodeo. It promises to be a truly Canadian experience!
Shane Cook & The Woodchippers
Sunday January 14, 2018
Show starts at 2pm
Shane Cook & the Woodchippers have a deep foundation in the traditional music, song and dance of Ontario, yet the Woodchippers' superbly crafted arrangements are a modern and exhilarating approach to fiddle tunes and dance. Led by Canadian and US National fiddle champion Shane Cook, and joined by National Step Dancing Champions Sarah Robinson and Kyle Waymouth, as well as singer/pianist Emily Flack, and guitarist/pianist Jake Charron, their performances will favour you with a wide range of styles from country to Celtic to swing and jazz.
BUZZ Brass Quintet
Sunday February 11, 2018
Show starts at 2.00pm
Buzz Brass Quintet – Preludes & Rhapsodies – This merry band of five musicians – Sylvain Lapointe and Frédéric Gagnon, trumpets; Pascal Lafrenière, horn; as well as Jason De Carufel and Sylvain Arseneau, trombones – join pianist extraordinaire Matt Herskowitz and the very talented harpist Valérie Milot to take on accessible classic works and thus offer a chamber-music concert that tackles a familiar repertoire in a brand-new light thanks to novel and daring arrangements. A many-hued show that packs a punch, with power gloved in finesse.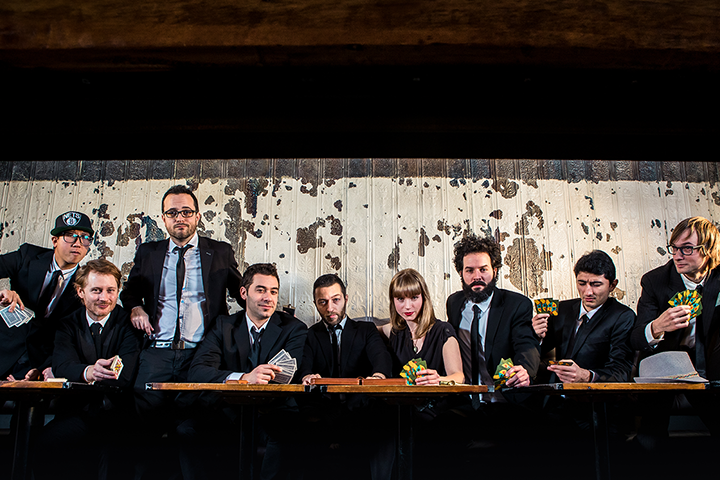 Collectif9
Friday March 2, 2018
Show starts at 7.30pm
Collectif9 – Montreal's cutting-edge classical string band, has been gathering steam since its 2011 debut, attracting diverse audiences in varied spaces. Known for energized, innovative arrangements of classical repertoire, collectif9​ ​employs lights, staging, and amplification more commonly seen at rock acts, and heralds a new age in genre-bending classical performance. The ensemble's debut album Volksmobiles was released in 2016 and collectif9​ ​has already performed over 80 concerts across North America, Europe, and Asia. From outdoor concerts at Canadian summer festivals, to winter tours in the north, to Christmas-time in China, the ensemble combines the power of an orchestra with the crispness of a chamber ensemble. The group will also conduct a student workshop with Centennial students, in the afternoon.